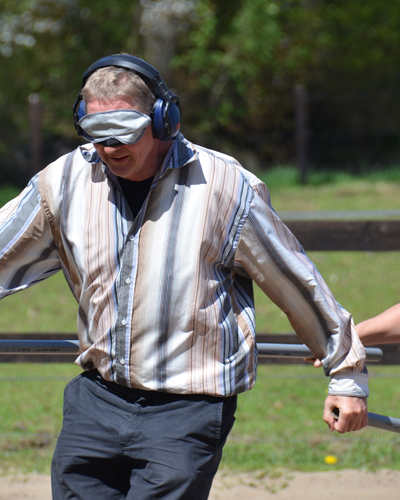 Bedaux Brown Paper Game
The Brown Paper Game is developed for the service industry and (independent) professionals. Teamwork and communication are very important. During this game, an actual business process, with its strong and weak points is mapped and improved.
The character of this game is different from the other serious games developed by Bedaux. That's because the backbone of the program consists of analyzing a real business process of the client organization. This is done by means of a visual method adapted for this purpose, the Brown Paper method. Because improvement opportunities are made visible immediately, working together on improvement actions is strongly encouraged. In between the analyses, game elements are carried out that help to develop practical skills in a playful way, and teambuilding is promoted in a lively, positive and professional manner.
All our game programs are made to measure. That means that we have a previous conversation with the client; then we jointly put together a program where we from our side deliver and facilitate a professional and enthusiasmizing game performance. The client self as a rule organizes presentations and discussions in between the game rounds, where the resemblance between what is happening in the game and in real life is highlighted. Positive energy from the game will then be translated into supported actions.
Playing the game without presentations in between is an option. The game then gets more the character of a brainstorming session or a team building event.
Depending on the objectives of the program, the total program will take from one day to two days. We have a clinic version of half a day.
Why Bedaux?
Gallery
Contact us