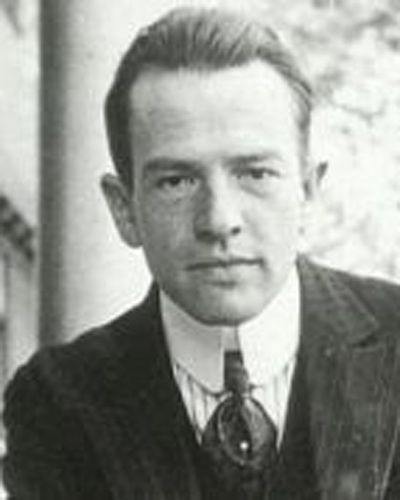 Charles Bedaux
Concise curriculum of Bedaux, Charles Eugène (Charenton-le-Pont, France, 1886 – Miami, USA, 1944)
Charles E. Bedaux was the most innovative and colorful person amongst the founders of professional management consultancy.
He invented the "Bedaux System" for the measurement and remuneration of human labor and made it popular as a productivity strategy amongst the world's business leaders.
He built the first global network of consulting companies, split from the beginning in an Bedaux company for North America and one for the rest of the world.
Charles Bedaux became a power broker and the 5th wealthiest citizen in the United States in the 30's of last century.
In 1934, he initiated and organized a 1.500-mile expedition through the northern mountains of British Columbia, still remembered by the Mount Bedaux.
He bought a castle in France and hosted the wedding of the Duke of Windsor – the former King Edward VIII of England – and Mrs. Wallis Simpson in 1937. He got mixed up with business dealings for both the allied forces and the Germans, previous to, and in the beginning of the Second World War.
Due to actions of his own and political turmoil he lost control over his companies in Germany, the United States and the United Kingdom. These companies continued under other names and do exist till today.
In the late thirties, Charles Bedaux changed the direction of his talents from company organization to large-scale social economic projects.
Charles Bedaux worked on a project to construct a pipeline across the Sahara Desert in when he was stopped by the American army. Whilst being under house arrest for more than a year, he was reunited with his son Charles jr. It is then that Bedaux started to write down his philosophy on a new economic order: Equivalism. He was flown to Florida for interrogations.
Charles Bedaux died February 1944 in Miami. The official reason for his death was suicide.
Bedaux kept being controversial after his death. In 1945 the New Yorker Magazine devoted a series of three articles to Charles Bedaux, naming him a collaborator. At the same time, the De Gaulle government in France, after detailed scrutiny, granted him posthumously a Legion of Honor Award.